OUR NEXT AUCTION WE WILL BE OFFERING SEVERAL WW1 AND WWII ORIGINAL GERMAN/THIRD REICH ITEMS,WWII JAPANESE ITEMS, WWII US ARMY/ARMY AIR FORCES--FROM SEVERAL LOCAL WWII VETERAN ESTATES AND SELECT CONSIGNMENTS FROM SELECT PRIVATE COLLECTIONS..


THIS AUCTION WILL BEGIN AT 11am ON SATURDAY OCTOBER 17, 2015...PLEASE KEEP CHECKING THE WEBSITE FOR DATE AND TIME FOR OUR NEXT AUCTION!


Featuring Over 300 Lots:

Rare Historical Grouping Named To WW1 German U-Boat (U-69) Commander Kapitänleutnant Ernst Wilhelms To Include Wilhelms' Named Fore/Aft Hat With Dress Epaulets-Looking Glass-Medals To Include His Cased Iron Cross 1st Class And 2nd Class Iron Cross-Also Included Are Wilhelms' Royal House Order of Hohenzollern Medal And WW1 German U-Boat Badge (Both Awarded Posthumously) There Are 2 Promotion Documents- "Leutnant zur See" And "Kapitänleutnant" With The Latter Signed by Kaiser Wilhelm- Period Photo Album And WW1 Officer's Sword-U-69 Was One Of Only 36 WW1 U-Boats To Sink Over 100,000 Tons And was Reported Lost At Sea In July Of 1917-Plus An Original And Scarce WW2 German U-Boat Leather Jacket.

An Original And Rare WW2 German Army (Heer) M40 Double Decal Helmet that Has Been Featured In Helmet Expert Ken Niewiarowicz's Comprehensive Reference Book "Germany's Combat Helmets 1933-1945" On Pages 76 And 77-Plus Several Period WW2 German Helmets To Include DAK-Normandy Pattern And Other Rare Camo Pattern Helmets!

Rare Tapestry Displaying Intricate Bullion Embroidery That Could Possibly Be attributed To Have been Displayed In The Reich's Chancellery Or Other High Nazi Government Buildings-An Original AH Personal Standard Flag Plus Several Other WW11 Period German Flags/Podium Banners.

Several WW2 German Daggers/Hewers/Bayonets To Include A vet Estate Chained SS Officer's Dagger And Scarce Green Eyed Lion Head Officer's Sword.

Original WW2 German Paratrooper Bandoliers-Jump Smock Eagle And Rare Fallschirmjager Grenade Bag-WW2 German Luftwaffe Enlisted "Crusher" With Flight/Para Piping & A Mountain Troops Officers' M43 Cap Plus More!

WW2 "75" Panzer Assault Badge By JFS-"25" General Assault Badge Plus Other WW2 German/US Medals And Insignia

Several WW2 German Vehicle Pennants To Include A Rare WWII German Luftwaffe General's Pennant for the Commander of a Luftgau or a Fliegerdivision Or Leader of Naval Air Force units

A Rare Silver Dedication Platter Named To Knights Cross Winner Oberst Adolf DickFeld For His Service In The Reich's Chancellery Given To Him By Adolf Hitler

WW2 German Glider Fabric Insignia Panels And A Fabric Panel From A Japanese Zero

Non Functional German MG-34 And ZB-37 Machine Guns-Panzer Faust And PanzerSchreck Inert Rounds-M1 Garand-Japanese Type 10 Flare Pistol

Japanese Samurai Swords To Include A Ca. 1500's Cut Down Into Tanto Blade Plus Misc WWII Japanese Field Equipment And Flags

Several WW2 US Army Air Forces Named A-2 & B-10 Nose Art Groupings-WWII USAAF KIA Purple Heart Medal Grouping-Several WW2 Period US Army M1 Helmets With Fixed Bales And Low Pressure Liners To Include an Original Front Seam Swivel Bale M1-C Paratrooper Shell With Paratrooper Liner + MUCH…MUCH MORE!!



PREVIEW AND EARLY REGISTRATION:
Friday October 16, 2015 1pm-4pm-Saturday October 17, 2015 9am til Auction Start

CLICK HERE TO VIEW OUR ONLINE AUCTION CATALOG AND REGISTER TO PRE-BID OR BID ONLINE LIVE!!!

PLEASE CALL 828-651-9699 OR 828-768-9776 WITH QUESTIONS-
Auctioneer: Daryl Bagwell NCAL #7860 NCAFL #7885 SCAL #4180 FFL# 156-05724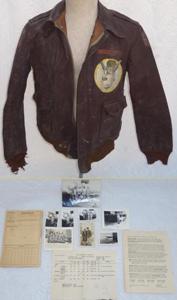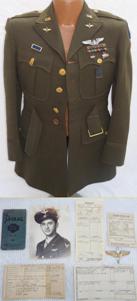 AUCTIONEER'S NOTE:

BAGWELL & ASSOC. AUCTION CO. IS PLEASED TO ANNOUNCE THAT WE NOW HAVE OUR FEDERAL FIREARMS LICENSE AND ARE NOW ACCEPTING CONSIGNMENTS FOR UPCOMING FIREARMS AUCTIONS.
Please Note: If you are an out of state winning bidder on any regulated firearm.The credit card you have on file will charged within the next 24 hours for the winning bid. Shipping will be charged seperately and an email will be sent with tracking info. If you have an FFL and/or C&R license, please fax a copy to 828-651-0036 or email to bagwellauctionco@aol.com. If you do not have an FFL or C&R license, please send a copy of the nearest FFL dealer in your area that you would like you item(s) shipped to.Any and all firearms that are sent to another registered FFL dealer that do NOT pass a Federal background check may NOT be returned for credit...If Any of the items you purchased do not require an FFL and/or C&R license, then no other action is required.

Terms: Cash, check accepted with proper ID. Master Card/ Visa. Buyer's premium of 18% for ALL internet bidders And a 13% Buyer's Premium for All In House Bidders- NC sales tax will apply on all sales unless a valid tax exempt # is provided. All purchases must be paid for on the day of sale. ALL SALES ARE FINAL. No returns or refunds. ALL ITEMS SOLD AS IS WHERE IS with no guarantees. Announcements made at the beginning of the sale override any previous announcements.

Directions: From Asheville take I-26 toward Hendersonville. Take the Fletcher exit to 25 North. Pass Smiley's Flea Market, third stop light turn left on Fanning Bridge Rd. Bagwell Auctions is on the immediate left. Or take 25 South (Hendersonville Rd.) through Skyland and Arden to Fletcher, turn right on Fanning Bridge Rd. (Just past Fletcher Chevrolet). From Asheville Airport turn on Fanning Bridge Rd. beside the Agricultural Center and follow until intersection of Fanning Bridge Rd. and Hwy 25. Bagwell Auctions is on the right.

THIS AUCTION HAS BEEN VIEWED




TIMES